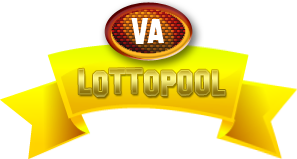 Patent Pending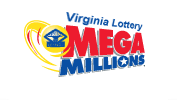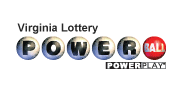 Play Responsibly
Gambling should never be a problem.
The Virginia LottoPool wants everyone to enjoy playing games through the Virginia Lottery and wants everyone to play them responsibly. We believe that one problem gambler is one too many. Most Virginia LottoPool participants gamble for fun. Most people use money from their entertainment budget to go to a casino or a horse race, to play cards or bingo, or to buy a lottery ticket. But, according to the Council on Problem Gambling, a few people, about three percent (3%) of adults, experience gambling-related problems. These people cannot safely manage any kind of wagering. They have a disease called problem gambling. Luckily, there is help for those who think they, or someone they care about, might have a problem with gambling.
A number of private organizations offer assistance to Individuals with gambling problems and their families. More information about counseling and assistance for problem gambling can be obtained by contacting the National Problem Gambling Hotline at 1-800-522-4700 or through the website of the National Council on Problem Gambling: www.ncpgambling.org.
Be a Winner … Play Responsibly
You may be quite successful at playing games of skill or chance, but unless you manage your money well, you might spend more than you intend when you gamble. To ensure the safety of your gaming entertainment, stay within these responsible gambling guidelines:
Responsible Gambling How-To's
Never gamble with borrowed money.

Work out your weekly or monthly recreational spending budget and don't go over it. Consider any money you spend on gambling as an entertainment cost.

Only spend what you can afford to lose when playing.

Remember that over time nearly everyone loses: significant financial gain is rarely a benefit of gambling. Instead, find excitement in taking a chance, in winning sometimes, and in having fun with your friends while gambling.

Don't gamble alone. Gamble socially, with friends, family or colleagues while eating or enjoying other forms of entertainment. Gambling should never be essential to having a good time.

Limit your gambling time in frequency and duration. If you gamble more frequently and for longer periods of time, you risk becoming a problem gambler.

Gambling should be your choice. Don't let anyone pressure you into making a wager. If you struggle with addictions, you may not want to gamble at all.

Use of alcohol or other drugs when gambling is risky. Alcohol and drugs can affect your judgment and interfere with your adherence to your predetermined limits.
Who Should Not Gamble
Any person who is under the legal age, 18 for participation in Virginia LottoPool activities, and generally 21 for other types of gambling.

Any person in recovery from compulsive or pathological gambling.

Any person in the early stages of recovery from alcoholism or chemical dependency.

Any person prohibited from gambling by organizational or employer policy.
When You Should Not Gamble
When feeling lonely, angry, depressed or under stress.

When coping with the death or loss of a loved one.

When trying to solve any personal or family problems.

When trying to impress others.

Gambling should be fun. Borrowing money to play, spending above your budget, or using money that you have allocated for other purposes, can ultimately lead to more significant problems for you and your family.